1. Registration 
Register using our simple online registration form. Add only real information to avoid problems with future orders.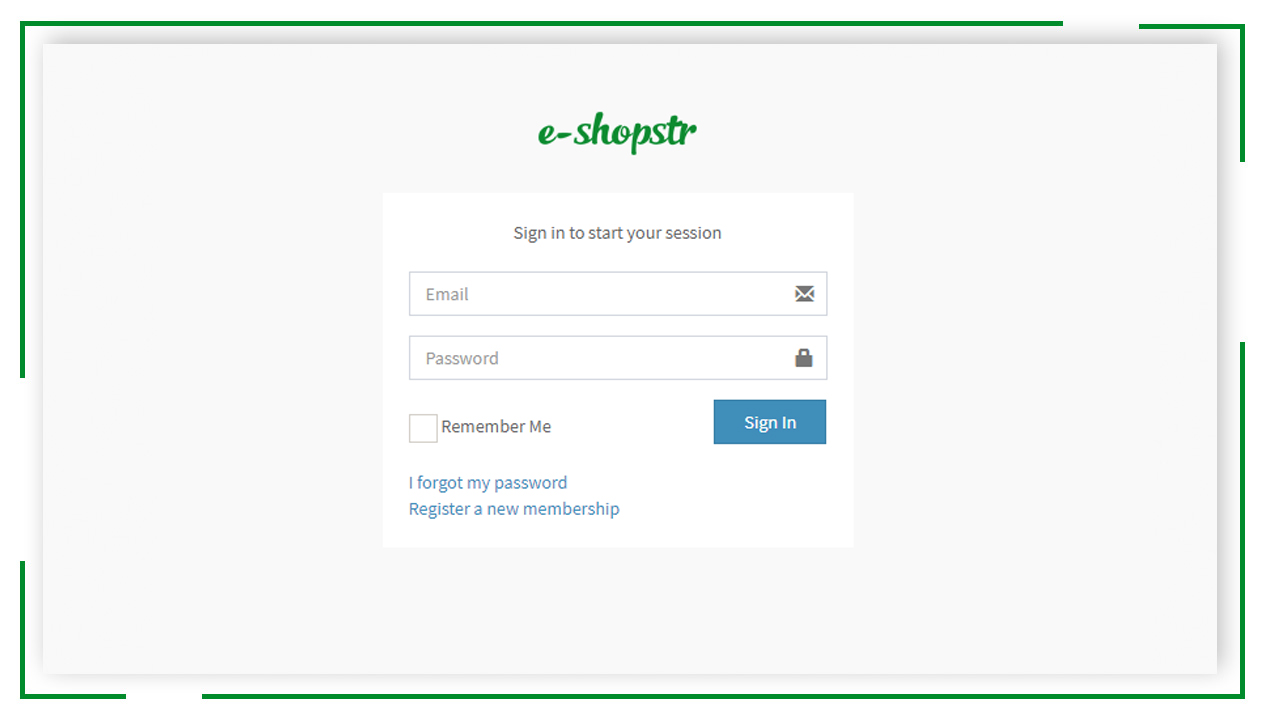 2. Choose items you want to buy
In the 'STORES' page go to online stores and choose goods.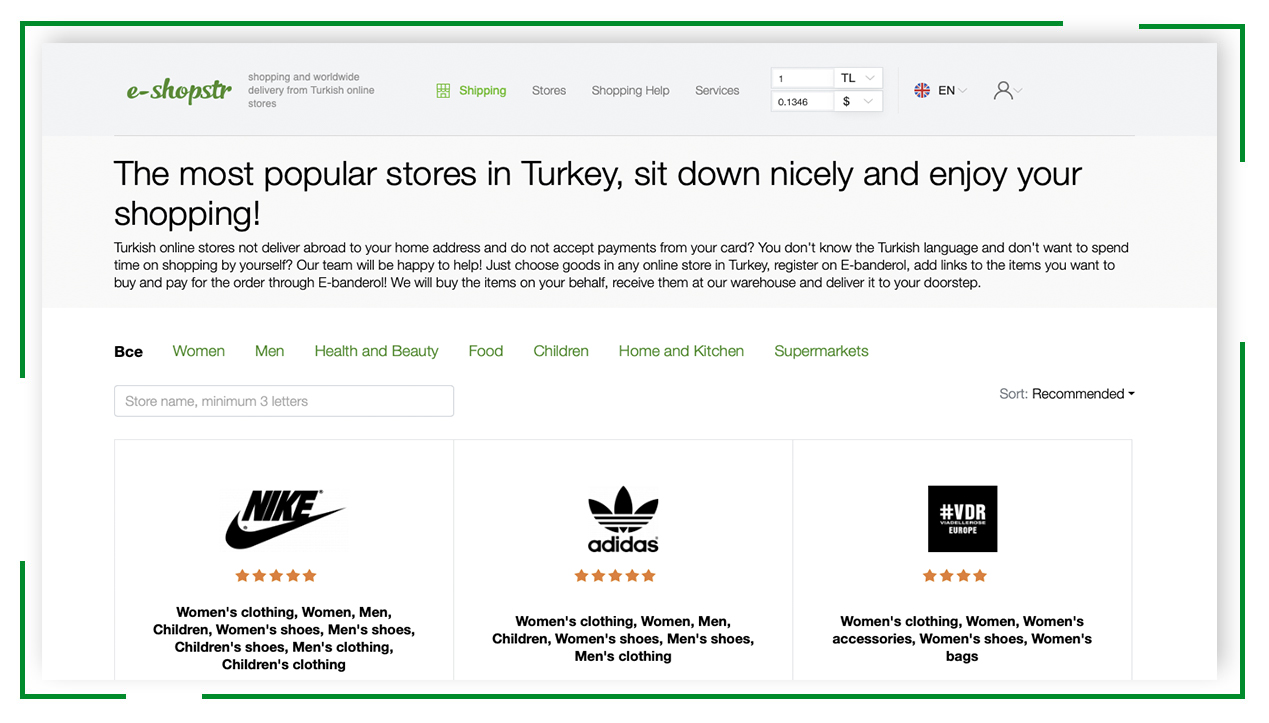 3. Fill in the form
To order the "Shopping Help" service, go to the "Shopping Help" page in your account and click "Add a new order". Enter all the necessary information about the item you want to buy (product link, name, price, quantity, size or color, depending on the category of the item). Add a comment if you want to leave us a message about the product. Save the order.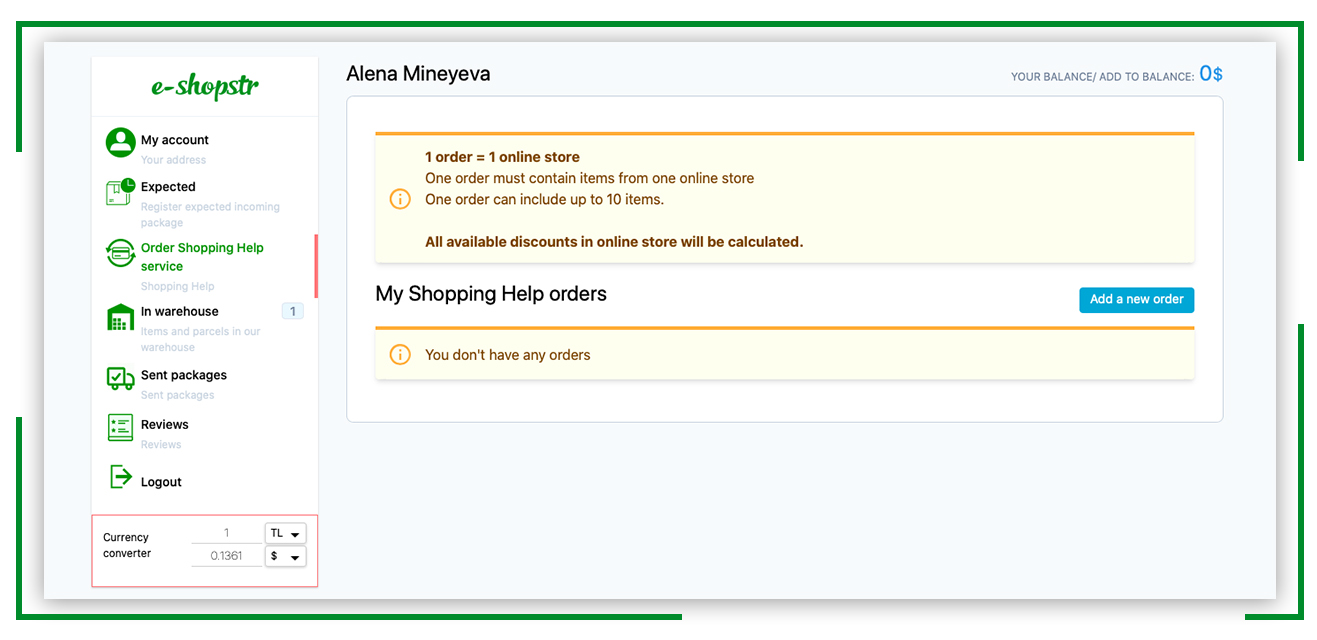 4. Проверка и подтверждение
Check the information you've entered. If necessary go back to make changes. If everything is correct, place your order (button "Place an order"), and proceed to the next step to the payment.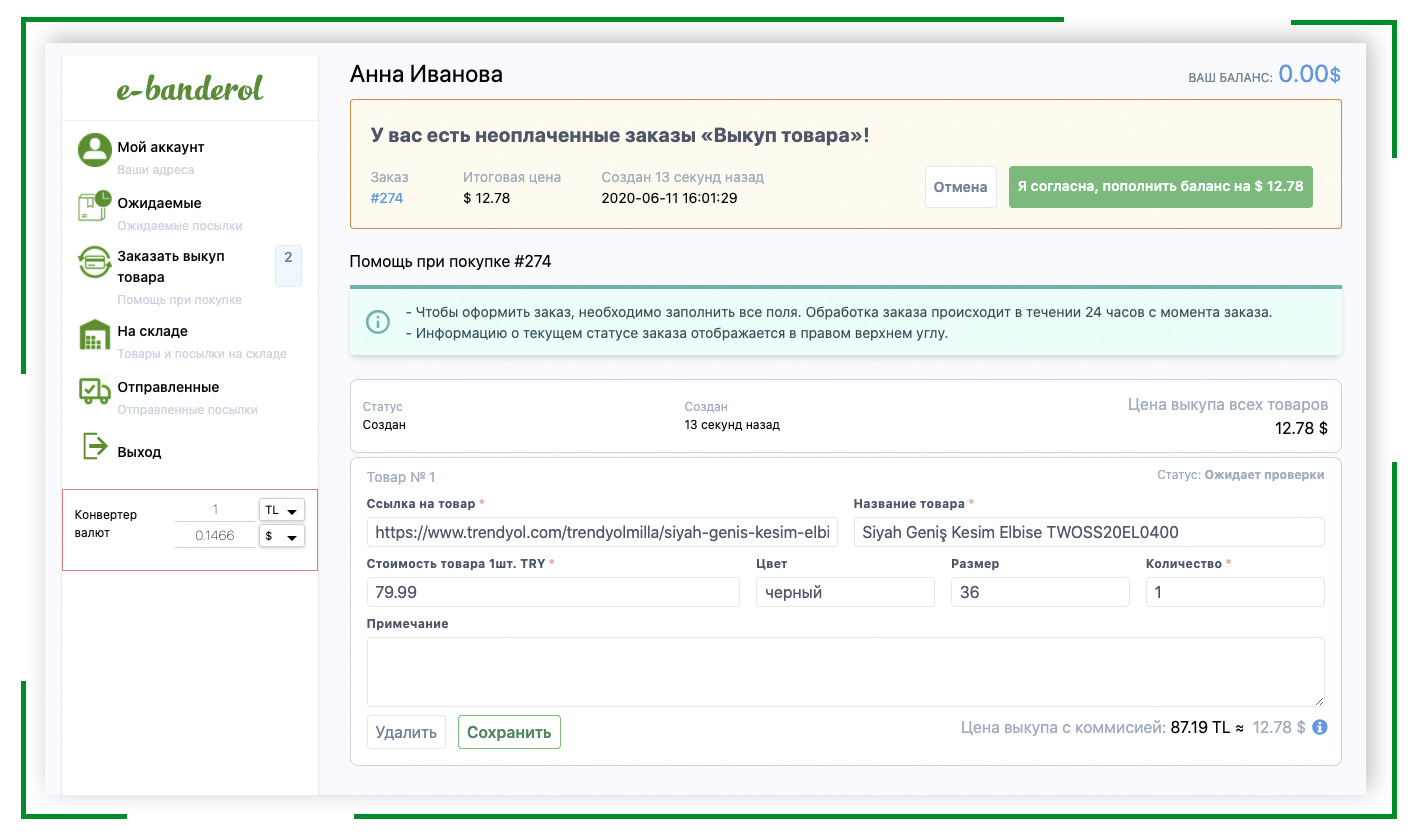 5. Payment
Refill the balance in your account using any of the presented methods and pay for the order. If the amount of order is smaller, you can use  the rest for further purchases, or to pay for additional services.
6. Создание и оплата доставки
Your parcels will be delivered to our warehouse in Istanbul and will be available in your account in "In Warehouse" page. Now can create a shipment to your home address. You can send one item with separate shipment, or combine several items from different stores in one shipment, in order to save on delivery. Add your home address to which we will the parcel will be sent. At this stage, you can also order special services, such as additional packaging, taking a photo of items or shipping insurance.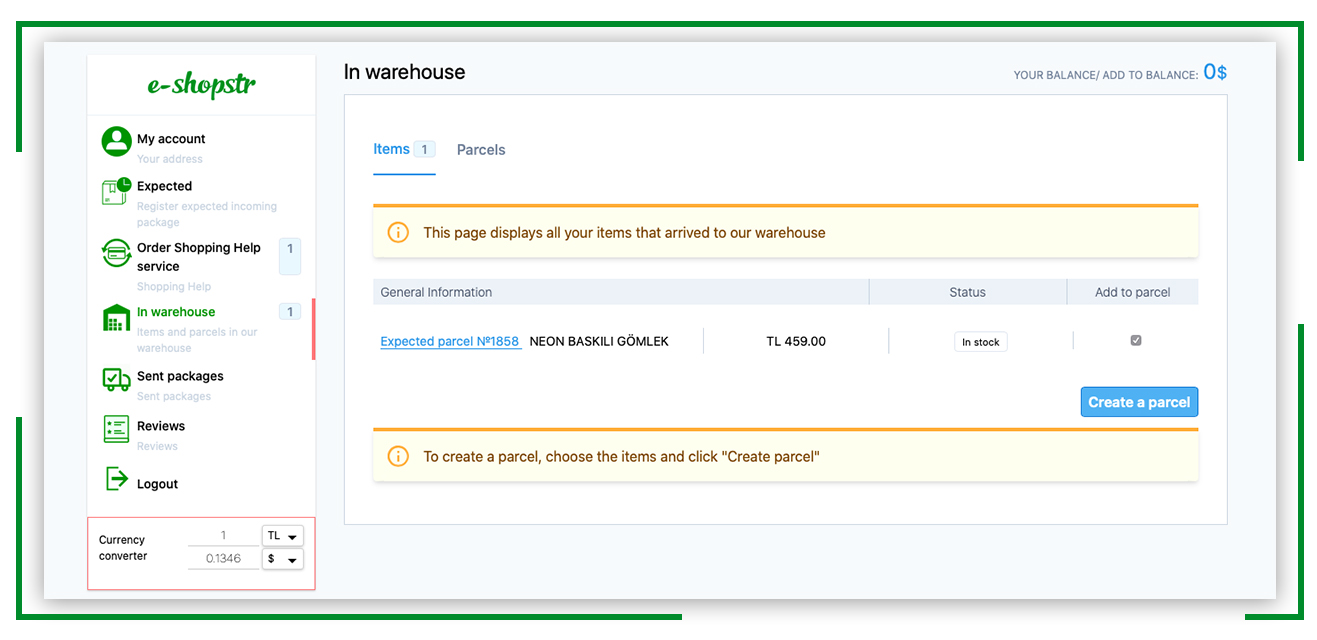 7. Wait for a parcel at home
Depending on the chosen delivery method, we will deliver your order to your doorstep at the quickest time.