1. Registration
Register using our simple online registration form and get your personal E-banderol address in Turkey. Please enter only real information to avoid problems with future orders.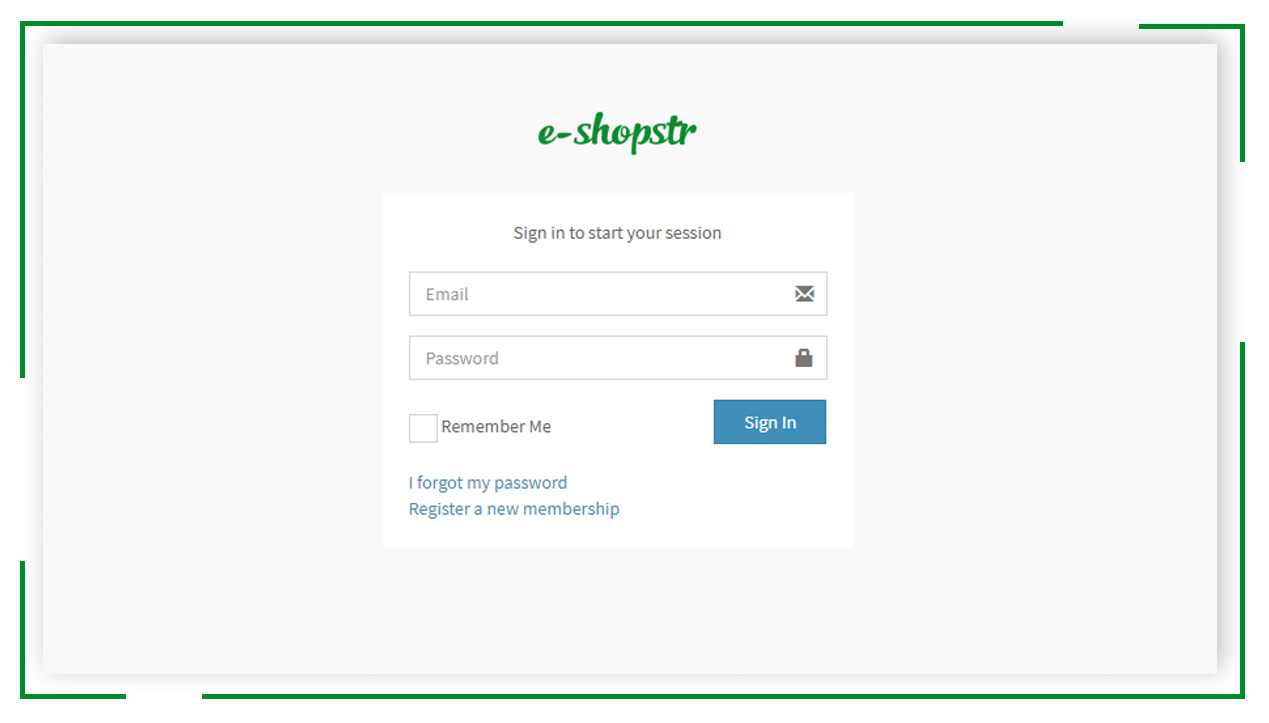 2. Choose products
Make purchases in Turkish online stores, enter given address as a delivery address and pay for purchases in online stores. When your order arrives at our warehouse, we will notify you by email. In online stores you can see the approximate delivery time of each ordered item.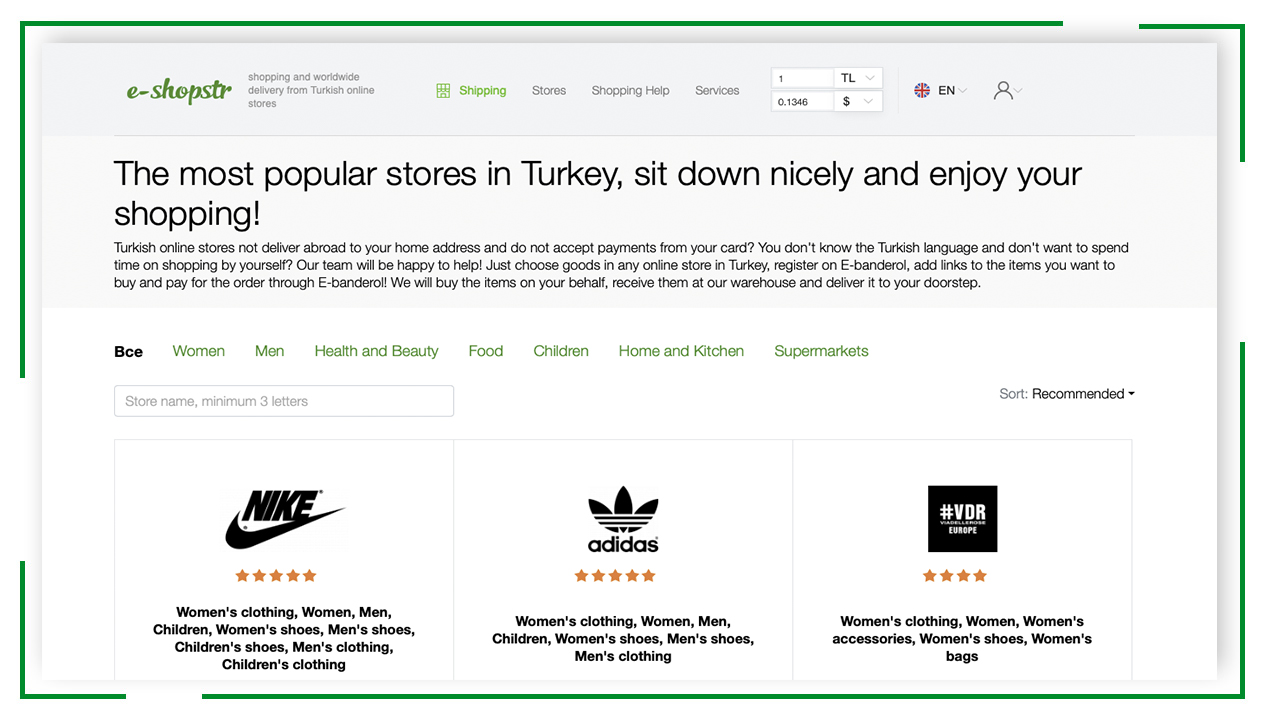 3. Register expected orders
Register expected orders in your E-banderol account, add  its tracking number, as well as information about the items buyed (name, quantity, price) so that we can determine and check the contents of your parcel.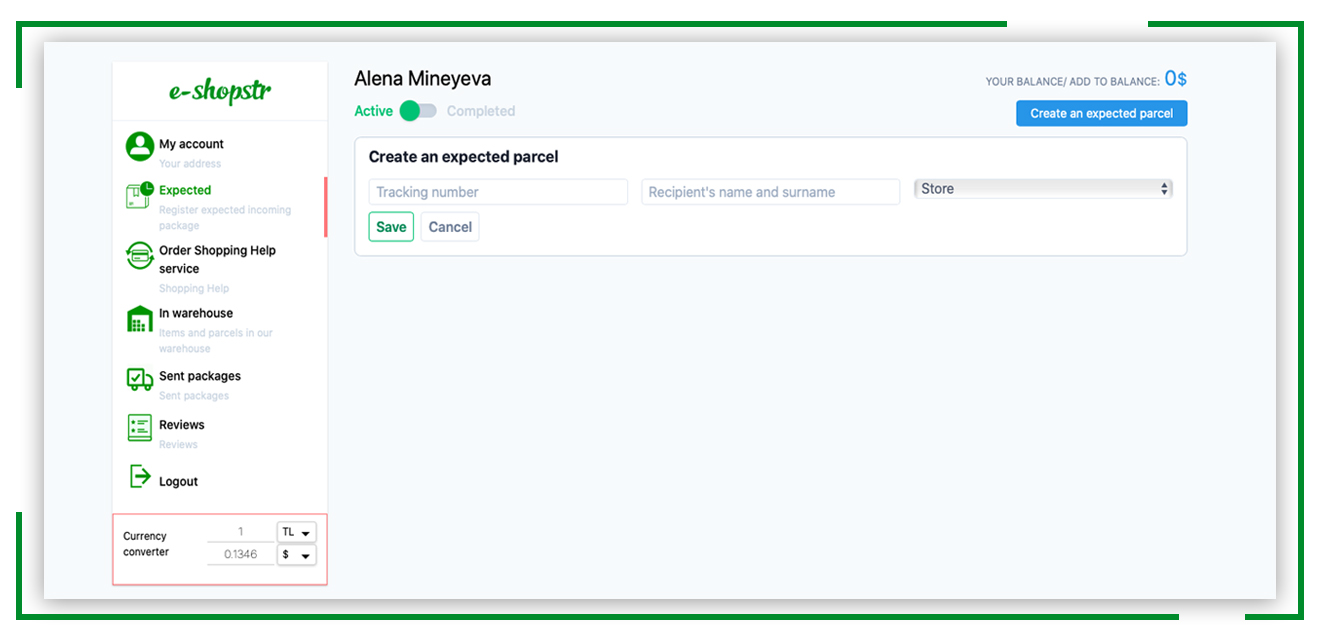 4. Create a shipping
Parcels will be delivered to our warehouse and you will be able to them in your Account ("In Stock" page). Now you you can create a shipment to your home address. You can send one item as a separate shipment, or combine items from several purchases from different online stores in one shipment, and save money on delivery. Enter your home address to which you want the parcel to be sent. At this stage, you can also order other services, such as additional packaging, taking pictures of items or insurance.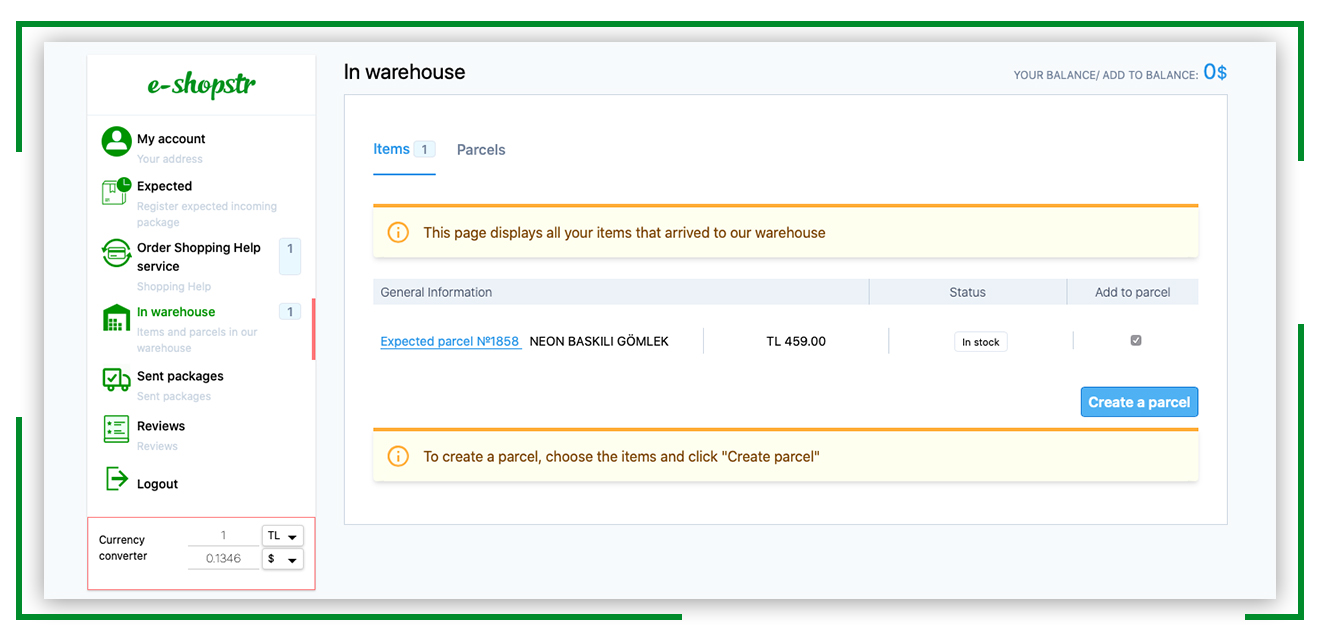 5. Wait for your order at home
Depending on the chosen delivery method, we will deliver your order to your doorstep at the quickest time. 
 If you have any difficulties with payment in the online store or with delivery, you can use our "Shopping Help" service. Our operators will be happy to help you make a purchase!